Crabs are ten-legged crustaceans with species found in all oceanic regions as well as freshwater and on land. As food, crab is prized for its delicate flavour and low fat content.
What is a crab?
A crab is a decapod (10-legged) crustacean, which generally has a thick shell (exoskeleton) and a single pair of pincers.
Are crabs sustainable?
There is no such thing as a sustainable species of fish. Only sustainable populations of fish.
As of July 2022, there are 12 MSC certified crab fisheries around the world, including from Australia (crystal crab and blue swimmer crab), Canada (snow crab), the Gulf of Mexico (blue crab) and Shetland in Scotland (brown crab).
About 9% of the global crab catch is independently certified to the MSC Fisheries Standard.
Crabs caught for human consumption are harvested in traps.
Cooking crab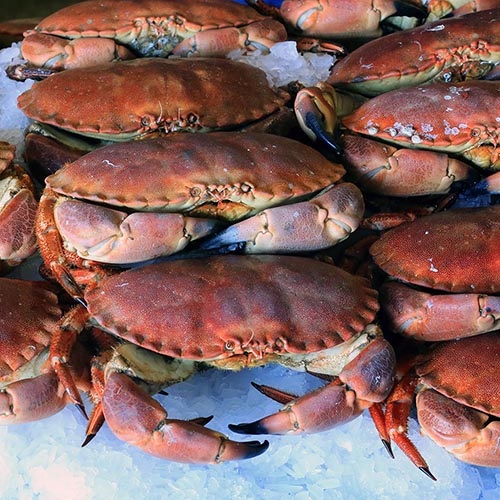 With more sustainable varieties available than ever, crab is scuttling back into the limelight.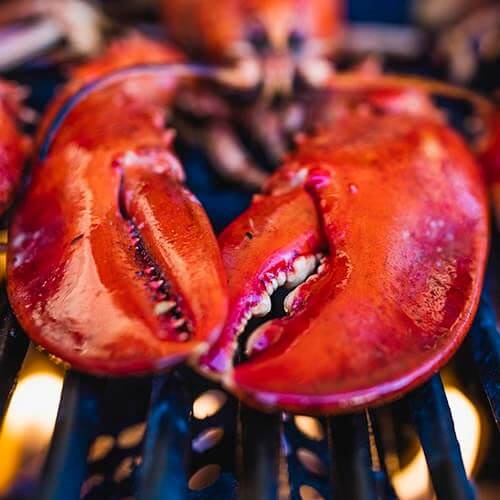 Cooking shellfish over hot coals adds a whole new dimension to seafood.
Crab fishers' stories
Read the stories of certified sustainable and improving fisheries who are working to protect crab stocks and their own livelihoods.
Snow crab thrives thanks to sustainable management
Snow crab on the coast of Newfoundland and Labrador has recovered thanks to sustainable management measures, finding new markets since the Covid pandemic.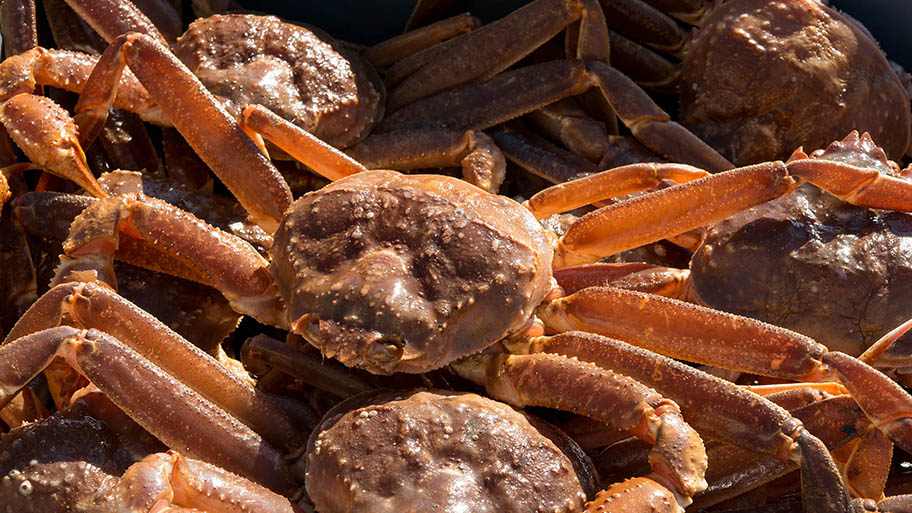 The women of the Indonesia Blue Swimmer Crab fishery
In Indonesia, women are at the forefront of a sustainable fishing business. Meet the female processors and factory workers of the blue swimmer crab industry.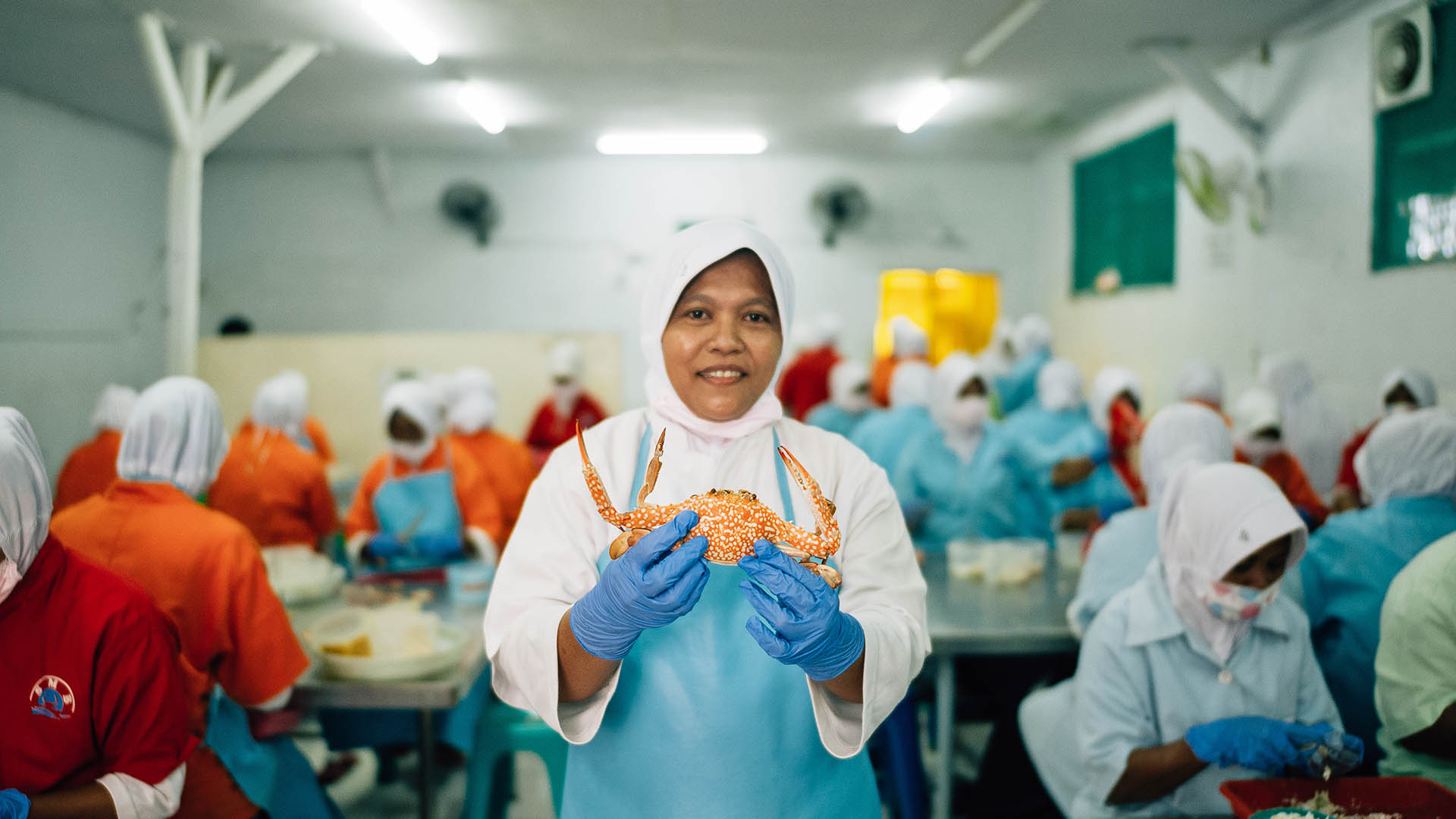 Bluey: the Story of Australia's Blue Swimmer Crab
Home to the iconic blue swimmer crab, the Peel Harvey Estuary is the first ever commercial and recreational fishery to be MSC certified as sustainable.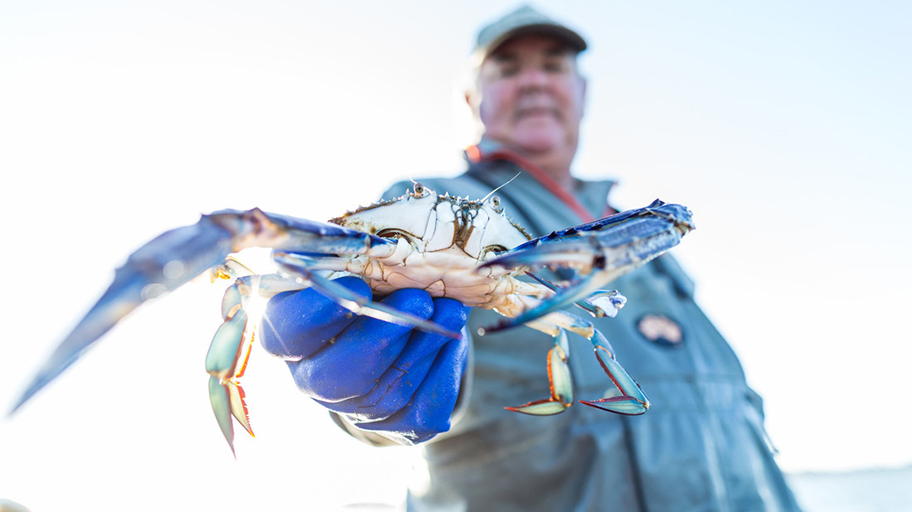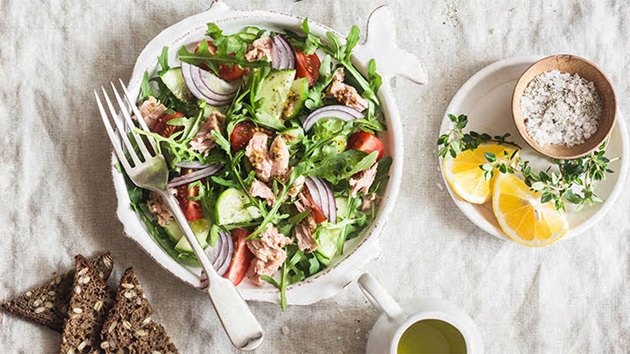 Visit our hub for tuna recipes, stories, questions and answers.