Discover more about the terrific team of three behind the Marine Stewardship Council's presence in the Republic of Indonesia, the world's largest archipelago.
In 2018, the MSC began to establish a presence in Indonesia, the world's second largest seafood producing country, after China. Now, in early 2021, three fisheries have gained MSC certification, 20 suppliers have Chain of Custody (CoC) certification, and there are many fisheries improvement projects underway.
Improving accessibility is a big part of the Indonesian team's work. Running capacity building training improves local stakeholders' understanding of the programme, and teaches them how to carry out fisheries improvements, better management, and credible evaluation of fisheries.
Support from the Indonesian Ministry of Marine Affairs and Fisheries (MMAF) also boosts the commitment of the fishing industry to the MSC, adding value to fish products and exports, and supporting fisheries to have stronger management plans.
The team has three main areas of focus for the next few years. The first is to increase the number of certified fisheries and resulting tonnage in the MSC programme. The second is to provide resources and knowledge to help other fisheries, as well as government and environmental NGO stakeholders, to work towards MSC certification. Finally, the team is working to create demand through the supply chain for MSC products within the local market.
Meet the MSC Indonesia team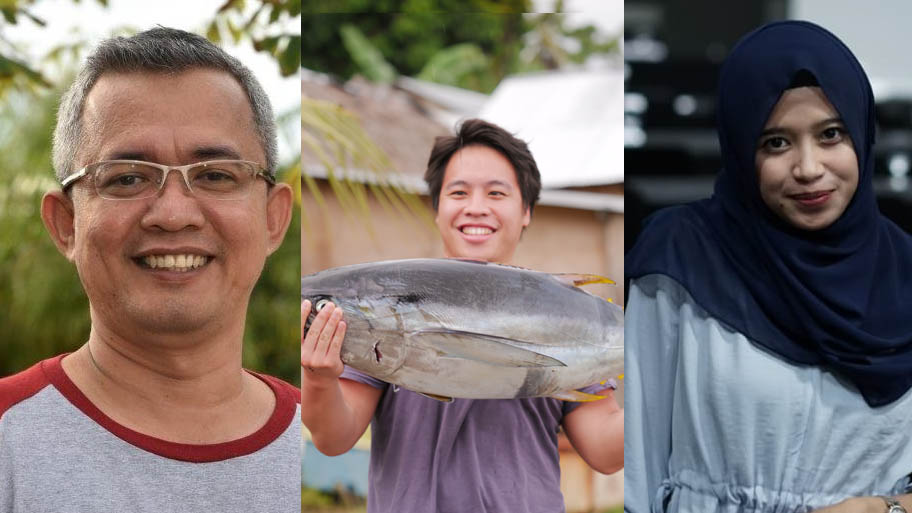 MSC Indonesia Team 2021: Hirmen, Anthony, Usmawati (Anggi)
Can you describe your role in ten words or less?
Hirmen Syofyanto, Program Director for Indonesia: I lead on delivering the MSC's overarching aims and objectives in Indonesia.
Anthony Alvin, Senior Fisheries Outreach Officer: I dedicate myself to supporting sustainable fishery incentives for Indonesian stakeholders.
Usmawati Anggita, Commercial and Communications Officer: I establish collaboration with commercial organisations and maintain communication with partners.
If I were to visit Indonesia, what local dish should I try?
Anthony: I survived my college years with instant noodles as my brainfood, and I believe INDOMIE is the best there is, the best there was, and the best there ever will be.
There's no point in arguing, by the way.
Hirmen: Rendang tops a poll of 50 best foods according to CNN readers, who chose it as the World's Most Delicious Food.
To make rendang, beef is slowly simmered with coconut milk and a mixture of lemongrass, galangal, garlic, turmeric, ginger, and chilies, then left to stew for several hours to create this dish of tender, flavourful bovine goodness.
Anggi: A lot of dishes – ha, ha! But if I have to choose one it would be Pempek! This fishcake delicacy is made of mackerel and tapioca, served with a rich sweet and sour sauce. Definitely a must-try food here.
Which marine species best represents the team and its work?
Hirmen: The green sea turtle migrates hundreds (and occasionally thousands) of miles from its feeding ground to its nesting beach. It is one of the most remarkable acts in the animal kingdom. As super strong swimmers, the turtles propel through the water using their paddle-like flippers.
The green sea turtle represents our mobility and hard work from the start of our programme here, to achieving our goals. We need to travel miles for coordination and collaboration with stakeholders.
Anggi: I think we're like squid. Squid have three hearts; two branchial hearts and one systemic heart. That's just like the structure of our current team – two people with one leader.
Squid tentacles are very versatile and represent the flexibility to adapt to the flow of things in order to reach goals. Due to its bioluminescent organs, squid can glow in the dark. I think we too have the ability to light the way even in hard times and difficult situations.
Anthony: The cleaner shrimp, perhaps? They are small in size but work hard to keep the 'big fish' clean in this vast, highly biodiverse ocean.
Can you tell us something your team doesn't know about you?
Anggi: I used to be allergic to crustaceans such as shrimp, crab and lobster. But when I reached 15 years old, the allergy went away, and now I can enjoy any seafood all day long!
Anthony: I don't do breakfast.
Hirmen: I must go to bed by 9pm and wake up at 4am.
If you were stranded on a desert island, what two essential items would you want to have with you?
Anthony: I would like a How to build a raft on a desert island manual, and a volleyball as my partner in crime.
Hirmen: Fire and books.
Anggi: A sharp knife and fire. The knife is used for food preparation and as a weapon, and the fire is used to cook, keep warm and signal for help.
What are your hopes for Indonesian fisheries in the next decade?
Anggi: That more fisheries will take part in the sustainability movement and there will be support from the business sector. I can't wait to enjoy sustainable seafood products from the local store.
Hirmen: To bring together stakeholders' understandings of how to achieve sustainability, and help to secure and enhance the livelihoods of fishing people in Indonesia.
Anthony: As an influencer to other island nations and south-east Asian countries. Indonesia has the largest marine potential compared to other neighbouring countries. This will eventually allow Indonesia to be the driving force for change in the region. I am hoping that with our status as the 'Golden Standard' for sustainable fisheries we will be the role model, not only for sustainability, but in how we tackle other issues such as climate change, social justice at sea and fisheries infrastructure.
What is your favourite seafood?
Anggi: I love shrimp and tuna. The easiest way to enjoy tuna is by having Nasi Tuna Bakar or grilled tuna rice with fried shrimp wrapped in banana leaves.
Hirmen: Blue swimming crab. MSC standard improvements ensure the sustainability of these crabs for the benefit of fishing communities.
Anthony: This question is difficult for a sushi lover who loves the taste of raw or cured salmon. An Indonesian seafood dish I enjoy is snapper fish caught from the Kei Islands. I'm not sure why, but snapper in Kei has a distinctly meaty flavour that's different from other snapper I've eaten in this country. Unfortunately, we don't have MSC certified snapper yet, but hopefully we will soon!
What has been your most memorable experience working for MSC?
Anggi: Producing fishery videos for different species and areas in Indonesia has deepened my love for its fisheries. And it is a pleasure to show the natural beauty of our waters to a global audience.
Hirmen: Last year, MSC organised several training events on certain fisheries. Those events have provided an opportunity toThose events have provided an opportunity to meet fishers community in Indonesian waters and show them that they have important role in sustainability.
Anthony: The MSC has provided me with a broad range of experience. One of my most memorable experiences has been implementing the Fish for Good Indonesia project. It has been going for a couple of years and is quite new for most Indonesian stakeholders, including myself! However, we have learnt many lessons that will help us support fisheries on their way towards sustainability.
More about the MSC's work in Indonesia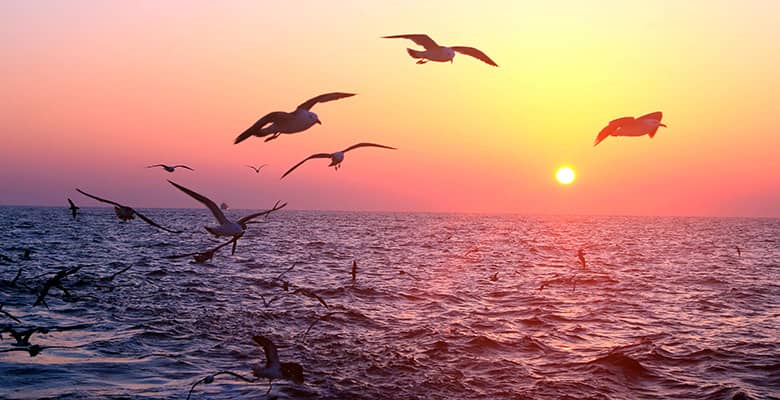 MSC membantu nelayan melindungi laut dengan berbagai cara yang inovatif dan menarik. Anda akan menemukan contoh bagaimana nelayan membantu melindungi laut kita sembari Anda menyelam ke dasar laut.
In Indonesia women are at the forefront of a sustainable fishing business. Meet the female processors and factory workers of the blue swimmer crab industry.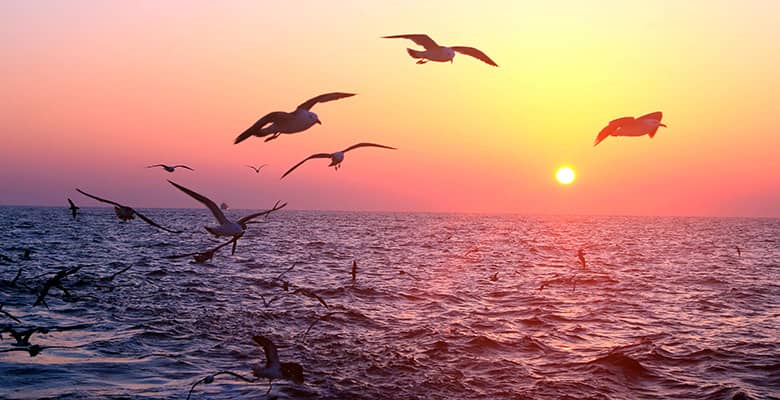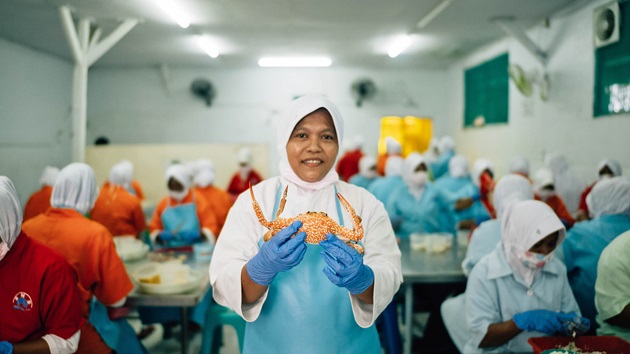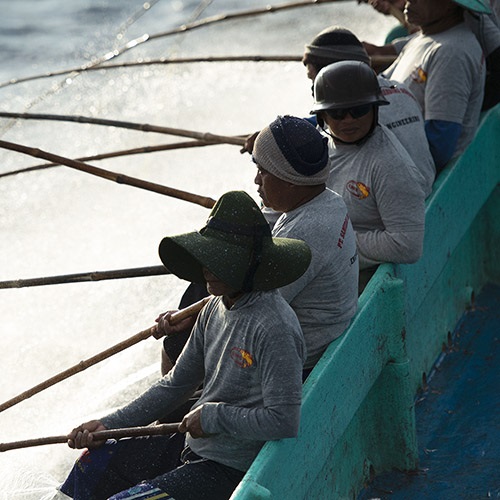 Initiated by the Marine Stewardship Council, Fish for Good is a four-year project aimed at guiding fisheries in Indonesia, Mexico and South Africa towards more sustainable fishing practices.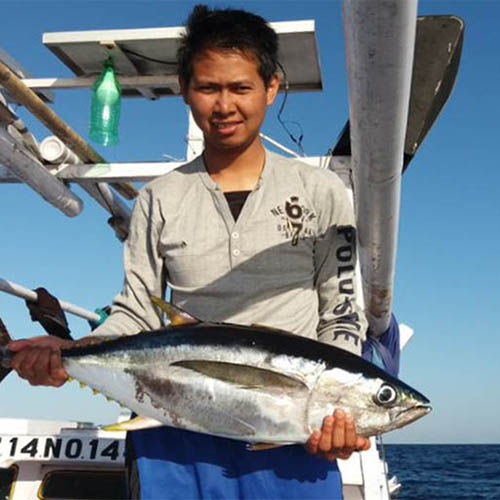 With the support of an MSC Student Scholarship Grant, Ahmad Catur Widyatmoko has researched the use of Fish Aggregating Devices in Indonesian tuna fisheries.
Eight small-scale tuna fisheries have been certified to the MSC Standard, adding over 11,000 tonnes of sustainable tuna to U.S and European markets.