1. It's a healthy protein source
Packed with nutrients and rich in omega-3 fatty acids, tuna is an excellent source of high-quality protein. Pauline Cox MSc, functional nutritionist, author of Hungry Woman and nutritional advisor for Wiley's Finest sustainable supplements, explains why omega-3 fatty acids are so important.
"Humans have historically evolved in an environment rich in omega-3 fatty acids, particularly DHA and EPA found in fish, shellfish and wild roaming animals. The intake of intelligent omega-3 fatty acids and brain evolution has been well-documented.

"With the decline in omega-3 intake and an increase in omega-6 fats and trans fatty acids, typically associated with Western diets, dietary deficiencies in these essential fatty acids have been linked to numerous health problems, including an increased risk of developing mental health issues, postnatal depression and neurodegenerative conditions such as Alzheimer's disease and Parkinson's disease."
So not only does tuna make a delicious lunch or dinner option, it's a super healthy one too!
2. It's now easier than ever to buy MSC certified tuna
With lots of new MSC certified products hitting the market (and more on the way) it's now easier than ever for tuna lovers in the UK and Ireland to enjoy their favourite meals, whilst ensuring they are supporting fishing that takes care of our Ocean. Whether it's tuna salad niçoise, a tuna sandwich, canned tuna or juicy tuna steaks, there are plenty of certified options to the tun-a of what you fancy.
And certified tuna isn't just a great choice for us, it's also a great option for our furry friends. Did you know that you can buy MSC certified pet food made with sustainably sourced tuna?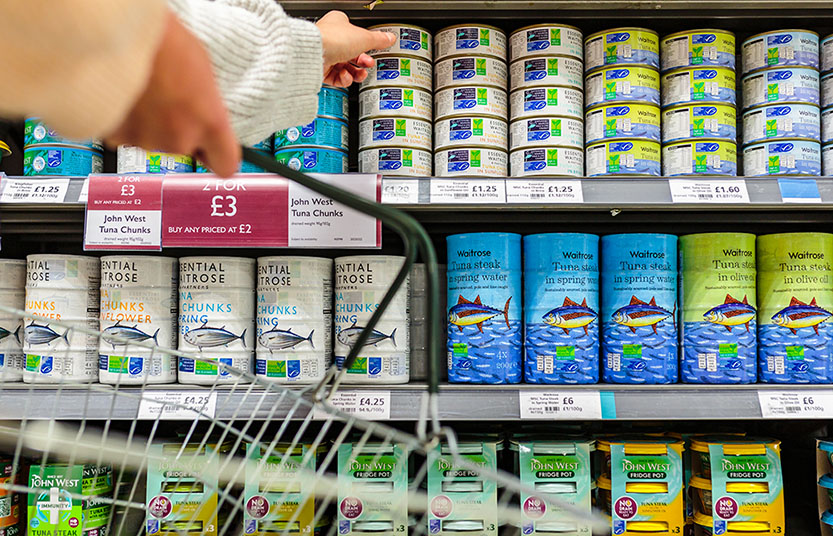 3. It's affordable
With such a wide range of certified tuna products available, there are plenty of tuna options at many different price points. Fresh tuna steaks make a delicious treat grilled or charred on the BBQ, while tins are a less expensive way to enjoy tuna. The good news is there isn't a big difference in the nutritional benefits whether eaten fresh or from a can. So, whether you are looking to stretch your budget or treat yourself, there are plenty of sustainably sourced tuna products to choose from.
4. It's versatile
Tuna is one of our favourite fish to eat in the UK and Ireland, and it's no surprise we're a tuna loving bunch. It's such a versatile fish option. Whether a tuna melt, fishcakes, pasta or poke, there are many ways you, and the whole family, can enjoy tuna at home.
Tuna is a great source of protein, so why not try swapping out some of your favourite meat meals for a tuna one instead? MSC UK Ambassador James Strawbridge created this decadent tuna steak melt recipe in celebration of World Tuna Day. Or check out some of these recipes for more inspiration.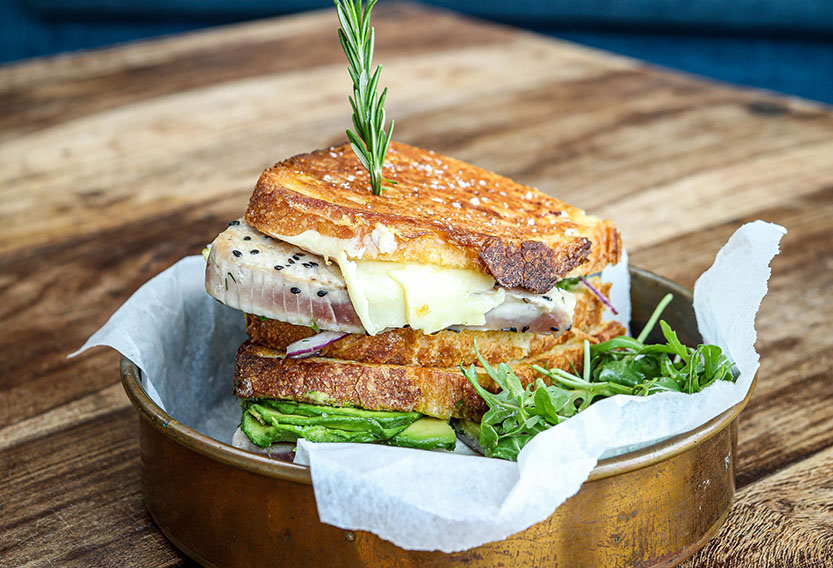 5. It can be sustainable
Tuna is one of the world's most popular fish, sold in nearly every country in the world. But tuna hasn't always made headlines for the right reasons. There are complex issues in tuna fisheries due to how they are caught and their highly migratory nature. Decades of exploitation by multiple nationalities have created high pressure on these valuable species and, in some cases, caused tuna populations to decline.
But tuna has also proven it can be incredibly resilient and many tuna populations around the world are healthy today. In recent years, tuna fisheries have also made great progress in improving their fishing practices - making sure they are minimising their impact on other marine species and habitats. In fact, about 40 percent of all tuna caught in the world is now MSC certified.
That means that when you see our blue MSC ecolabel when you buy a tuna sandwich or a sushi selection, you can be sure that it has come from a sustainable source.
You can find out more about where you can find MSC certified products and the brands to look out for here.
Eager for more?
Sign up for our newsletter for sustainable seafood tips, lifestyle hacks and recipes.