The MSC Fisheries Standard is used to assess if a fishery is well-managed and sustainable.
The Standard reflects the most up-to-date understanding of internationally accepted fisheries science and management.

We review and develop the MSC Fisheries Standard in consultation with scientists, the fishing industry and conservation groups.


How is it used?
When a fishery is successfully certified to the Fisheries Standard, its certified catch can be sold with the blue MSC ecolabel.

Certification to the MSC Fisheries Standard is voluntary. It's open to all fisheries that catch marine or freshwater organisms in the wild. This includes most types of fish and shellfish.

Fisheries are assessed by accredited independent certifiers called Conformity Assessment Bodies (CABs) – also called certification bodies.


What is assessed?
The MSC Fisheries Standard has three core principles that every fishery must meet.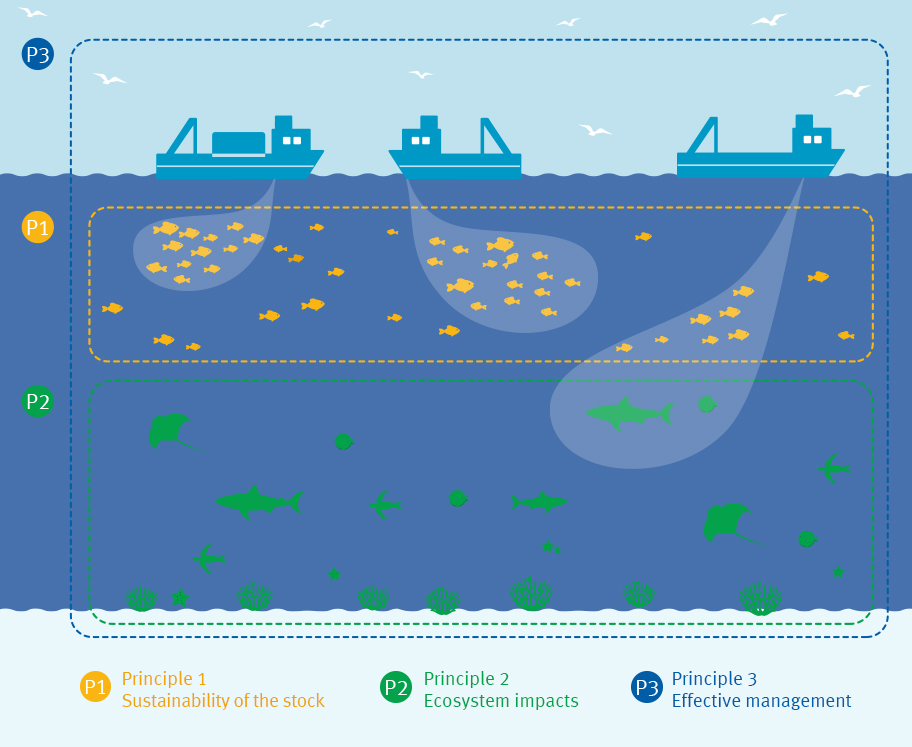 Fisheries Certification Process
The Fisheries Certification Process (FCP) accompanies the Fisheries Standard. It sets out how the MSC Fisheries Standard should be interpreted by certifiers during assessments.
These requirements make sure that the Standard is applied equally to fisheries around the world, regardless of species, fishing method, environment or size. They also give certification bodies the guidance and support they need to assess a fishery against the Fisheries Standard.
The Fishery Certification Process is
regularly reviewed and documented
.