The Marine Stewardship Council (MSC) is an international non-profit organisation on a mission to stop overfishing. For over 20 years, we have been working with fisheries, seafood companies and scientists to help protect the oceans around us, and safeguard seafood supplies.

What does the ecolabel mean?
The blue MSC ecolabel is the world's most recognised label for sustainable seafood. It is found on retail products and in restaurants identifying fish and seafood that has been caught in a sustainable way. The blue MSC ecolabel is only awarded to well-managed fisheries that meet the MSC's independently verified standards for sustainable seafood production. When you purchase a product with the blue MSC ecolabel on it, you...
Can trust where the fish or seafood comes from
Are rewarding and incentivising sustainable fishing
Are protecting fishermen's livelihoods, communities and traditions
Are ensuring there will be plenty of fish left in the sea
Are helping keep seafood on your plate for this and future generations
How do I know the seafood that I am buying is sustainable?
The blue MSC ecolabel is only applied to wild fish or seafood products from fisheries that have been certified to the MSC Standard. Our Chain of Custody Standard for supply chain businesses ensures MSC certified fish and seafood is separated from that which is non-certified and is clearly labelled.
More than 7,000 businesses worldwide are MSC Chain of Custody certified, including over 48,000 sites from supermarkets and restaurants to processors, distributors and warehouses. These businesses are audited on an annual basis and subject to unannounced audits, to ensure they are conforming to requirements on traceability, labelling and separation.
The MSC also sometimes commissions independent DNA tests on labelled products to guard against fish fraud, ensuring certified seafood has not been substituted for a different – possibly endangered – species. Research published in the journal Current Biology shows that mislabelling rates on MSC labelled products are less than 1% - significantly lower than other seafood labelling.
What can I do to end overfishing?
Everyone has a part to play. You should look and ask for MSC certified, sustainably sourced seafood when you visit the market, fishmonger or supermarket, or when you eat at a restaurant. The more public pressure there is for sustainable seafood products, the faster that unsustainable fishing practices will be eliminated.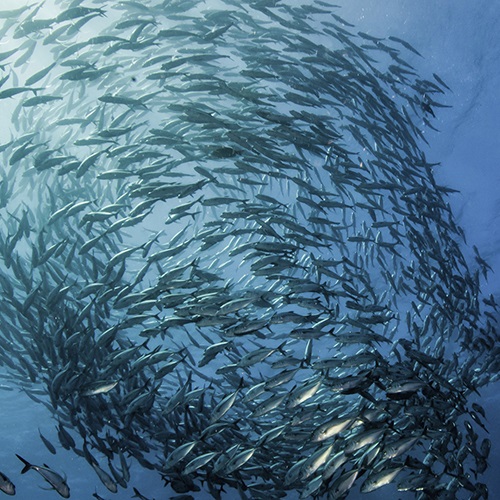 Sustainable fishing means leaving enough fish in the ocean, respecting habitats and ensuring people who depend on fishing can maintain their livelihoods.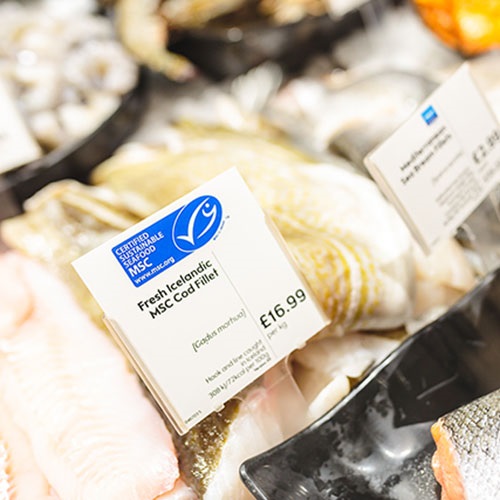 You can trust that seafood with the blue MSC label was caught by a responsible fishery in a sustainable way.