Overfishing is a serious global problem that threatens ocean wildlife, livelihoods and seafood for future generations.
What is overfishing?
When too many fish are caught and there are not enough adults to breed and sustain a healthy population, the stock is overfished.
Why is overfishing a problem?
When a stock is overfished it is unsustainable. This can cause ecosystems to collapse with negative consequences for those who rely on a healthy ocean.
The number of fish stocks that are overfished is increasing, with three times as many overfished stocks as there were in 1970. In total, a third of fish stocks are overfished.
Fishing that is unsustainable, illegal or destructive can seriously impact biodiversity. Overfishing not only affects the fish that are targeted for harvesting but other marine life that get caught up with fishing activities and vessels.
In the early 90s the impact of overfishing became increasingly obvious, culminating in the devastating collapse of Canada's Grand Banks cod fishery in 1992. Over 35,000 fishers and plant workers from more than 400 coastal communities lost their jobs.
The Grand Banks collapse was one of the catalysts for the creation of the MSC and our Fisheries Standard, which reflects the most up-to-date understanding of internationally accepted fisheries science and management.
If overfishing continues, there will not be enough fish left in the ocean to feed future generations. MSC analysis shows we are currently missing out on enough protein for 72 million more people every year, because fisheries have not been managed for the long-term. But if sustainable fishing practices are adopted, that protein need could be met – by fishing less, we could have more fish in the long-term.
How can we stop overfishing?
Overfishing can be stopped. We understand the issues and we have proven tools to overcome them, but it requires ocean stakeholders to work together to ensure the seafood industry becomes sustainable. Currently over a quarter of the world's wild-caught fisheries' catch is either certified, suspended, in assessment or working towards certification to the MSC Fisheries Standard.
What is illegal fishing?
Overfishing and illegal fishing are not the same. Overfishing can occur where governments, politicians, managers or industry fail to set or enforce catch levels. Illegal fishing typically refers to fishing without a license, fishing in a closed area, fishing with prohibited gear, fishing over a quota or fishing of prohibited species.
Illegal, Unreported and Unregulated (IUU) fishing can take place without concern for the environment or the strict regulations on fishing quotas. It is often difficult to define what constitutes IUU fishing activities, as the term can cover many different scenarios. For example, not all unregulated or unreported fishing is criminal, it could be a subsistence fisher in a developing region or accidental misreporting of a fish species.
The MSC program requires fishers to have strong management systems in place that detect whether local, national or international laws are being broken. Our program also requires that the stock targeted by MSC certified fisheries must not be under serious pressure from IUU fishing activities.
While it is different, IUU fishing contributes to the larger problem of overfishing. Estimated to be worth US$10-23.5 billion annually, IUU fishing threatens the sustainability of fish populations, ecosystems and the livelihoods of those who fish legitimately.
How the MSC program is helping to eliminate illegal fishing
Although there is no easy solution to the problem, research suggests that MSC certification is an important tool for fishery managers and governments in addressing IUU fishing. The MSC Fisheries Standard provides a framework to help fishers improve catch data as well as strengthen the monitoring, control and surveillance of the fishery's operations. The MSC also condemns the use of forced or child labour and supports global efforts to eradicate it from the seafood industry.
Fishery assessment reports by independent teams are publicly available so seafood buyers can see for themselves what measures are taken by fisheries to manage IUU fishing and comply with the MSC Fisheries Standard.
The MSC Chain of Custody Standard stops IUU seafood from entering the legal marketplace. It assures buyers that MSC certified fish and seafood products are identified and separated from non-certified throughout the supply chain, so that businesses can be confident their products come from an MSC certified sustainable source.
When you see a product carrying the MSC blue label, it means that every company within that supply chain must have a valid Chain of Custody (CoC) certificate. To achieve and maintain CoC certification, a business must be regularly assessed against the Standard by an independent certification body. These certificates are valid for a three-year period, and businesses are subject to surveillance audits to check they maintain proper protocols.
Legitimate fishers crack down on illegal fishing
Patagonian toothfish (or Chilean seabass) is a good example of how fisheries are driving out IUU fishing. For many years, uncontrolled IUU fishing was contributing to the decline of this high value species.
Decisive action by six major toothfish fisheries – representing over 50% of world stocks – has virtually eliminated IUU fishing in the Southern Ocean. Today, stocks have recovered and are healthy enough for the fisheries to be MSC certified. International collaborations continue to improve the sustainability of these fisheries, with the SARPC toothfish fishery now conducting research to ensure skates that interact with the fishery are unharmed when returned to the ocean.
What is destructive fishing?
Some of the most destructive fishing practices include cyanide fishing and the use of explosives. Still practiced in some countries, cyanide is used to stun fish making them easier to catch.
Elsewhere, explosives like dynamite are used to kill fish so they float to the surface and can be easily scooped up by nets. These destructive fishing practices can result in irreversible damage to habitats and ecosystems. These methods are not allowed within the MSC program and no fishery using them is eligible for certification.
The MSC does not allow destructive fishing practices like explosives or toxic substances like cyanide but is not prescriptive about fishing gear types. However, there are strict requirements on the impact of fishing on habitats and ecosystems. This means fisheries using selective methods such as pole and line can find it easier to achieve certification, than those using potentially destructive gear types like dredging.
Different fisheries need to use different types of fishing gear, depending on the species caught, and the size and location of the fishery. All types of fishing gear can impact habitats and ecosystems, though some gear types and fishing methods can have a greater impact than others.
Fisheries are assessed against the MSC Fisheries Standard on a case-by-case basis. Assessments consider the impact of fishing gear on the marine environment, which depends on a range of factors including: size and weight of the gear, intensity of the fishing activity and the environment in which the gear is used.
If managed carefully, almost all gear types can be used responsibly and sustainably.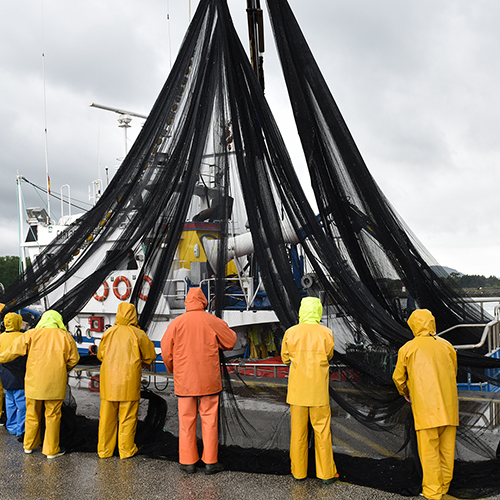 Our approach means everyone can play a part in that future while enjoying seafood, not avoiding it.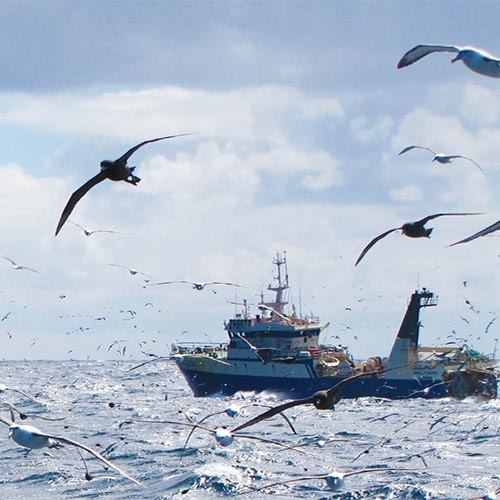 For 20 over years fisheries, scientists, consumers and industry have been part of a collective effort to make sure our oceans are fished sustainably.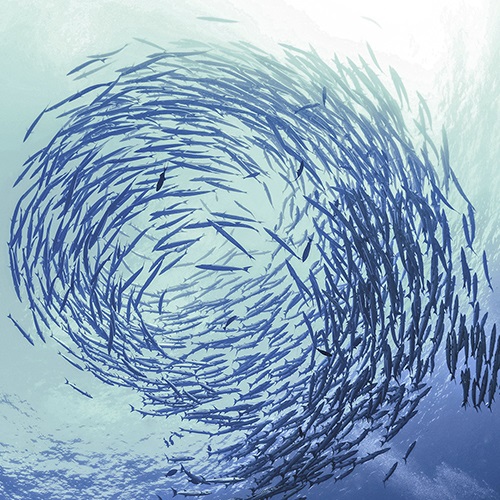 Sustainable fishing means leaving enough fish in the ocean, respecting habitats and ensuring people who depend on fishing can maintain their livelihoods.