Trawling is common worldwide due to its efficiency in capturing large numbers of fish.
Demersal or bottom trawling covers several gear types, all of which use a cone-like net with a closed end (cod-end) that holds the catch. These nets are towed by one or two boats and are designed to catch fish living at great depths or on the bottom of the sea.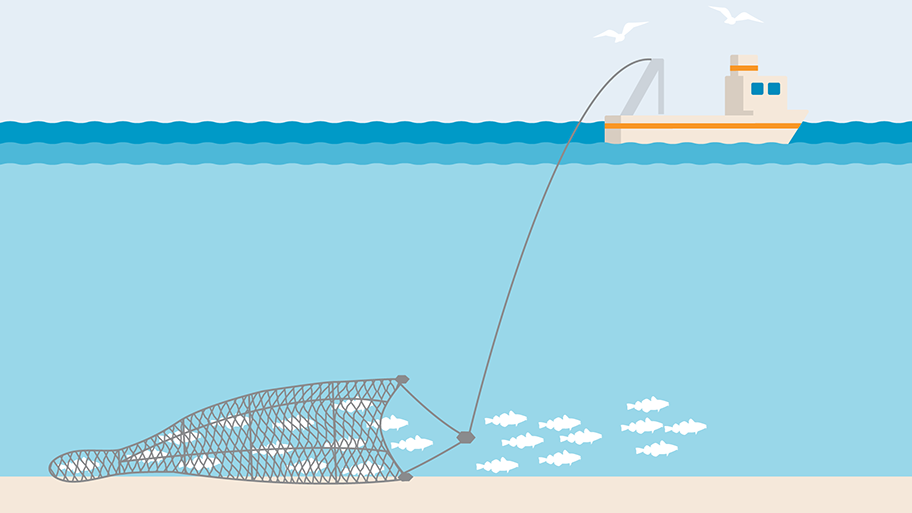 While demersal trawling often interacts with the seabed, modifications and careful management of fishing operations can reduce environmental impacts and increase sustainability.

MSC certified trawl fisheries have made many improvements to their practices. These include monitoring and mapping fishing areas, avoiding fishing in known sensitive or protected habitats, and banning bottom trawling during the spawning season. Gear modifications, such as rock hoppers (balls or discs, often rubber), can also reduce the amount of contact between the net and the seabed.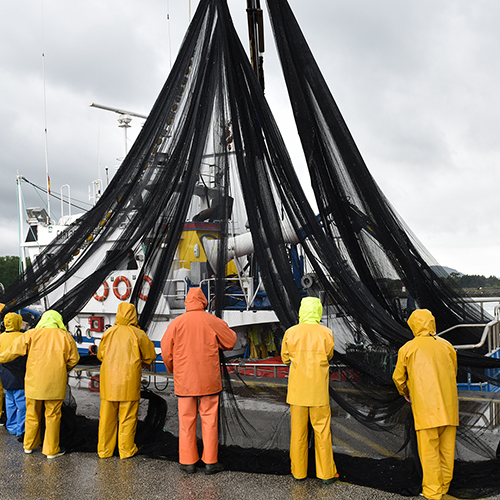 Everyone wants a healthy future for our oceans. Our approach means everyone can play a part in that future while enjoying seafood, not avoiding it.
The blue fish label is only applied to wild fish or seafood from fisheries certified to the MSC standard, a scientific measure of sustainable fishing.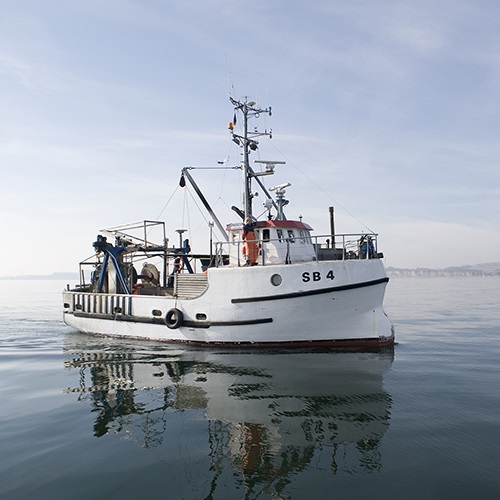 Read or download the MSC Annual Report and other documents. For 20 years we've been part of a team effort to keep oceans healthy and seafood sustainable.