What is shrimp/prawn?
Shrimp and prawn are both crustaceans coming from the same order, Decapoda, but different suborders. Their sweet taste and firm texture make them ideal for many dishes, though their delicate nature means they easily become rubbery if overcooked.

Is shrimp/prawn sustainable?
Shrimp and prawn carrying the blue MSC label are certified sustainable. MSC labelled shrimp and prawn come from fisheries that have been independently assessed to the MSC Fisheries Standard. Every supply chain business handling MSC seafood must meet the MSC Chain of Custody Standard, which ensures that fish and seafood sold with the blue label has come from fishing certified as sustainable against the MSC Fisheries Standard. Shrimp and prawn are central to various cuisines from different cultures, with many MSC certified products sold in restaurants and shops worldwide.
Bonus fact
Several shrimp species serve as cleaner fish on coral reefs. Cleaner shrimp congregate at cleaning stations, sometimes joining other cleaner fish to attend to client fish. A wide array of aquatic life visit to have their parasites removed by shrimp and other cleaner fish. The clients benefit by having these parasites removed while the shrimp gain the nutritional value of the parasites. How resourceful!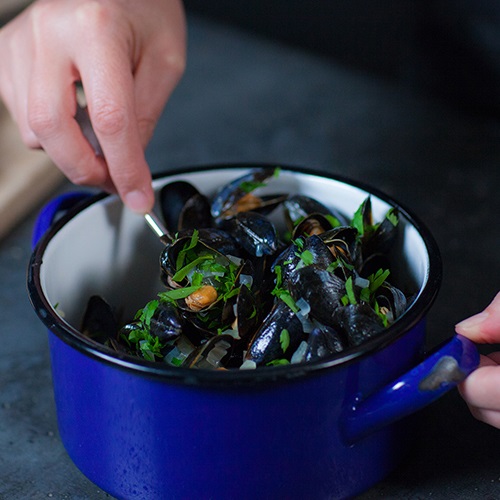 Chefs and seafood lovers from around the world share quick and tasty ways of cooking MSC certified seafood.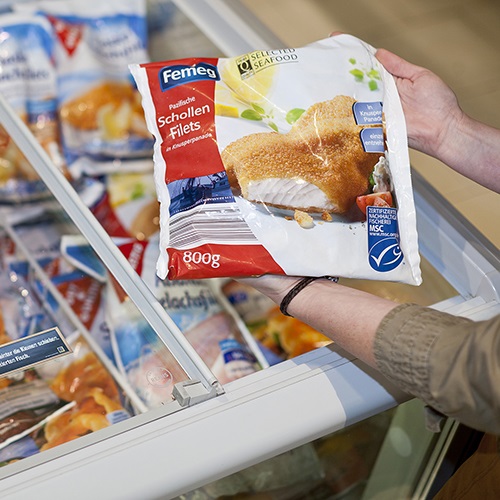 By choosing seafood with the MSC label you're helping to protect oceans, livelihoods and fish for the future.