Ingredients

1 shallot

2 cloves garlic

220g tinned cannelini beans

300g MSC certified tinned tuna

1 tsp thyme leaves

1 small jar sun dried tomatoes

1/2 lemon

3 tbsp chopped basil

85ml extra virgin olive oil
Method
Gently sweat down the shallots and garlic in the olive oil, until soft and translucent.

Add the beans and, carefully as not to break them up too much, warm through.

Add the tuna, tomatoes and thyme. Continue to warm.

Finish with the fresh basil and lemon juice.

Serve alongside crusty bread or some fresh bitter leaves like rocket or watercress.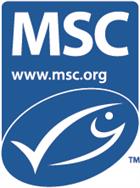 The MSC blue fish ecolabel means that your seafood is certified as sustainable as traceable, so future generations can enjoy the seafood we love.
What is MSC? We are science-based charity working with fisheries, retailers, restaurants and you, the consumer, to recognise and reward sustainable fishing.




Learn more about sustainable fishing
Thank you for subscribing to the newsletter. Look out for delicious sustainable seafood recipes in your inbox soon.
Subscribe to the Simply Seafood Newsletter to receive freshly curated sustainable seafood recipes.
YOUR DATA PROTECTION CONSENT