In the third and final part of our series on festive fish dishes eaten around the world we enlisted the help of MSC staff and experts based in Asia to find out what they like to eat for the Chinese Lunar New Year. In 2023 it lands on 22 January and heralds the start of the Year of the Rabbit.
Hotpot dinner and prosperity salad
Joey Goh, MSC South East Asia, Hong Kong and Singapore

"The heart of Chinese New Year is ultimately a celebration of home and family around the dining table. The annual reunion dinner is the most important meal of the year and it is traditionally held on new year's eve.
"Some families will dine out at restaurants, some will enjoy a hotpot dinner, and others will have auspicious Chinese New Year dishes. In my family the tradition is to come home and have a fish dish cooked by my mother. It's usually ikan kurau, a type of threadfin fish – a sustainable alternative might be local rainbow trout certified by the Aquaculture Stewardship Council (ASC). How you prepare the fish doesn't matter – you can steam it, fry it or bake it – just make sure the head and fin are still intact when served as this represents a good beginning and a good end to the coming year.
"Fish (pronounced as 'yu' in Chinese) signifies abundance, and is a sign of prosperity. The Chinese believe that tossing yusheng (prosperity salad) will bring prosperity, wealth and luck for the new year. The most commonly used fish for the salad is salmon, but you can get creative by adding abalone (marine snails), crab meat, fruits, nuts, pickles, flaxseed, radish and much more."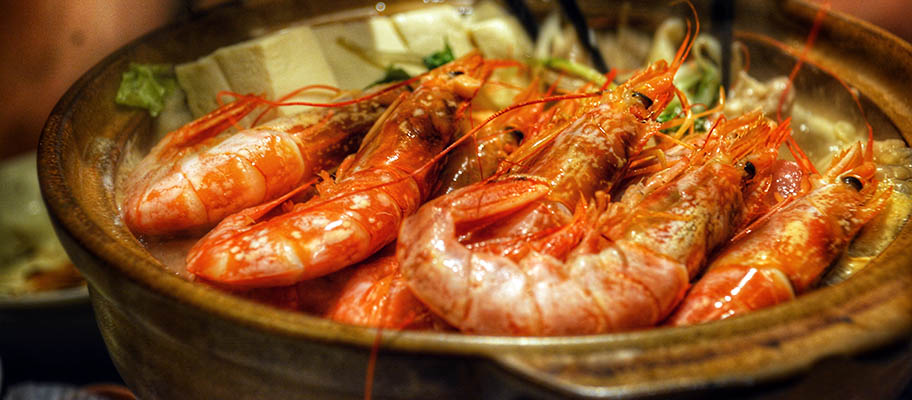 Fried prawns, fish stew and roast lobster
August Song, MSC China
"Although Christmas has become quite a popular festival in China, traditional Chinese Lunar New Year is still the most important holiday among Chinese people worldwide. Chinese New Year (CNY) is normally celebrated around late January or early February, depending on the lunar calendar, and heralds the first day of spring.
"There are many ways to celebrate CNY, including fireworks, visits to temple fairs and folk performances. However, sitting down to eat together for a family dinner is the real beginning of the celebration. All family members will return home – usually to the most senior member's house – on new year's eve. They bring gifts and food to prepare the dinner. One of the most common traditions is to eat a whole fish as part of the dinner. This is because the pronunciation of the Chinese word for fish also means 'being abundant', so it symbolises wellbeing and prosperity.
"In northern China, carp is the most popular fish for the new year dinner. It is best eaten in a stew with soy sauce. In my family, we also have fried prawns. Those in southern China may prefer steamed perch to keep more of the fish's fresh flavour. In both the north and south, people eat dumplings stuffed with meat, vegetables and fish. In the city of Qingdao in Shandong province, one CNY tradition is to eat dumplings stuffed with mackerel, leek and pork.
"A growing trend among younger generations in high-income cities like Shanghai is to eat 'western-style seafood' at CNY. People serve one or two luxury seafood dishes such as lobster or crab as the highlight of the meal. Sometimes in my family we will indulge in a splendid roast lobster dish and a bottle of sauvignon blanc!"
Find out how sustainable lobster is making a big impact on Chinese New Year.
Whole fish and "basin meals"
Dr An Yan, Programme Director in China
"The concept of 'whole fish' is crucial for the Lunar New Year dinner. Its entirety reflects the idea of carrying something through from beginning to end and augurs a successful completion of the year. So it is very important to cook the whole fish without cutting or chopping it. In the south, it's common to prepare two fish meals for the new year dinner – one to be served, and one to be viewed only. This is called 'looking at the fish' and is another way of wishing onlookers a prosperous new year.
"There are also rules about placing the fish on the table. Normally it is seen as good manners to place the fish with its head facing the guests or senior family members; this indicates that they are invited to eat first.
"Another popular new year dish in the south is the 'basin meal'. This means stewing shrimp, prawn, scallop, abalone and various fish in one pot.
"Fish is a must-have meal for the new year dinner, but it is not the only one. Shrimp, prawns and scallops are also very popular. In my family, shrimp or prawns are replacing fish and I prefer to eat them oven cooked. We also have a tradition of eating a large yellow croaker fish whose fine silver and golden scales symbolise wealth for the new year.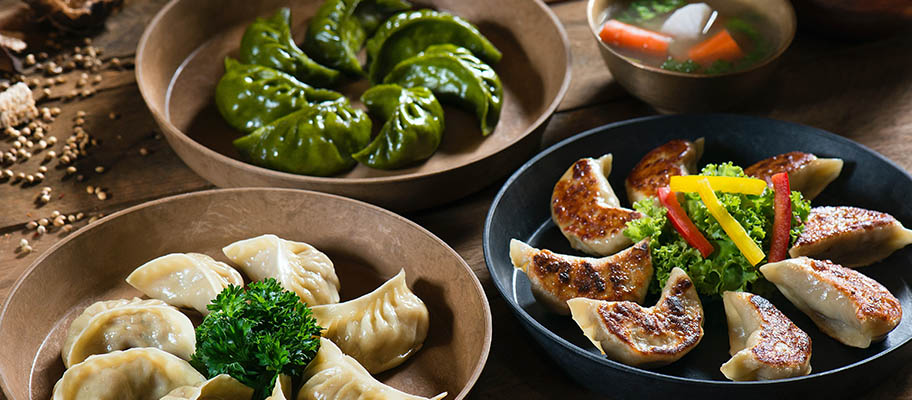 ©Abhishek Sanwa Limbu on Unsplash
Dumplings and salmon
Christina Piao, MSC Australia

"The Lunar New Year is the most important festival of the year for Chinese people, regardless of where you are.
"My best memories from childhood are from this time of year with lots of yummy food, new clothes, fireworks, and staying up late with all the other children in the family.

"Our family has a big dinner on Lunar New Year's Eve. As per tradition, we always have dumplings and a large fish dish, which means wishing our family happiness, good luck, and sufficient food and money in the year ahead. We also glue paper fish or flowers to the window to wish each other all the best in the new year.

"Since moving to Australia ten years ago, we still celebrate the Lunar New Year with a feast. But instead of cooking red carp we prefer salmon or whole steamed sustainably sourced tuna stuffed with ginger and topped with spring onions, chili and garlic. We always visit Chinatown in Sydney during the festive season."
Whole fish and shellfish
Usmawati Anggita, MSC Indonesia
"Chinese New Year's celebrations, known locally as Imlek, have become one of the national holidays in Indonesia. The various ethnic Chinese ancestors who came to Indonesia ensure diversity in the way Imlek is celebrated throughout the Indonesian archipelago. It is a time to reunite with family members and commemorate relatives who have passed away.
"Imlek is synonymous with fortune and all of the decorations, costumes and food symbolise good luck for the family. Most of the traditional dishes served for the occasion are chosen for philosophical reasons. Communities here usually serve a whole fish to represent family togetherness.
Oysters
are popular, too, because the word in Cantonese sounds like the word for 'good business'.
Clams
are another favourite, as they open up when cooked, symbolising the opening of new horizons. During the day there is a Barongsai dance performance with a large dragon-like puppet. It is held in a public space so that everyone can enjoy the entertainment."
Sustainable toothfish feast
Chef Lucas Glanville, MSC Culinary Ambassador
"Steamed toothfish tops the bill on a six-course Chinese New Year set menu at mezza9 restaurant [at the Grand Hyatt Hotel, Singapore], this year.
"We are proud to serve MSC certified toothfish during such an auspicious time of the year. This cold water, deep-sea fish has a rich buttery taste and is perfect for steaming. We are complementing the fish with morel mushrooms and black fungus (a type of dark mushroom), gingko nuts, red dates and fermented red glutinous rice wine sauce to bring out the flavours of the dish.
"Best of all, you know you can enjoy toothfish in abundance when it comes from a certified fishery; and you can be sure your dining choice will help to preserve stocks in the oceans for years to come."
Anchovies, kelp and rice cake soup
Hyunji Park, MSC South Korea
"Korean New Year's Day, also known as Chinese New Year's Day, is probably the biggest national holiday in Korea. Families and relatives get together to pay respect to their ancestors, eat lots of food, play traditional games and give gifts to each other. As a child, my favourite part of the day was receiving some money as a gift.
"In Korea, one of the meanings of new year's day is 'I am a year older'. To celebrate it, we normally eat tteokguk, Korean rice cake soup. Anchovies and kelp are essential to make this broth, although they are discarded after boiling for up to 15 minutes. We then add sliced rice cakes, soy sauce and salt. Once the rice cakes become soft, we put in sliced spring onions and egg. Dumplings are optional. That's it. It is served in a bowl with dried laver (seaweed) on top. On eating tteokguk, we become one year older!"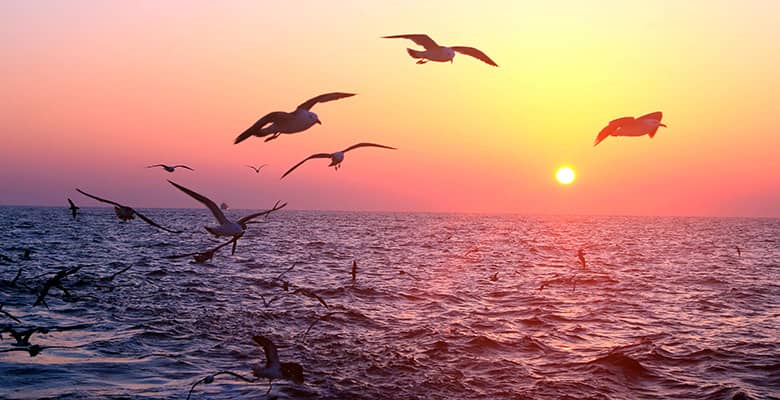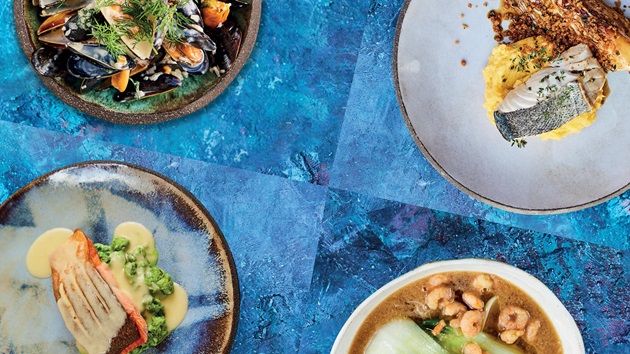 17 delicious and healthy sustainable seafood recipes to start your New Year, brought to us by chefs from around the world.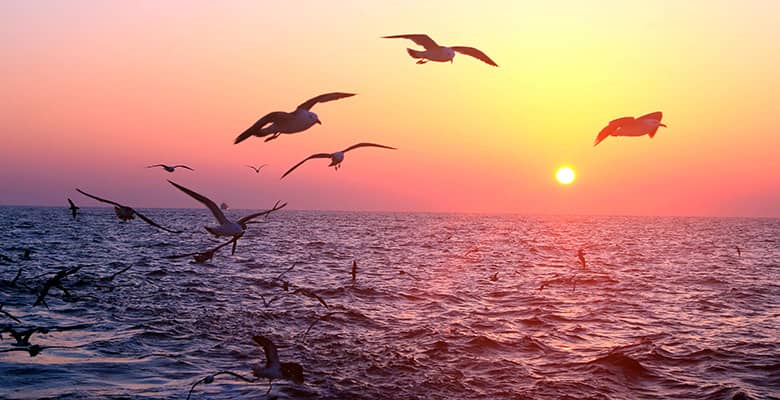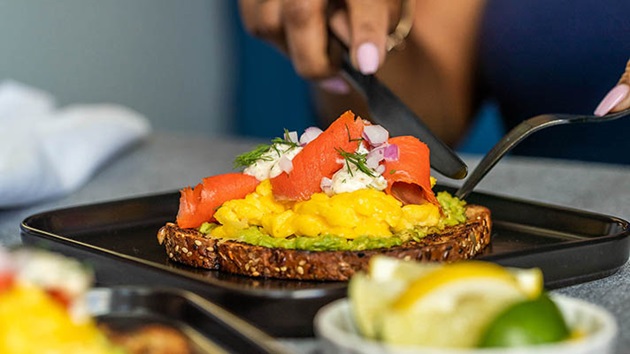 Our in-depth guides on the best ways to cook popular species like tuna, salmon and hake.