We asked the wider MSC team about which sustainable seafood dishes they love best over the winter holiday season and at New Year. From five-hour beach stews in South Africa to a canned lobster pasta in Canada, hopefully their responses will inspire you to pick up some MSC blue labelled fish and cook something special for family and friends. Read a round-up of
favourite Christmas fish dishes
enjoyed by MSC staff and supporters.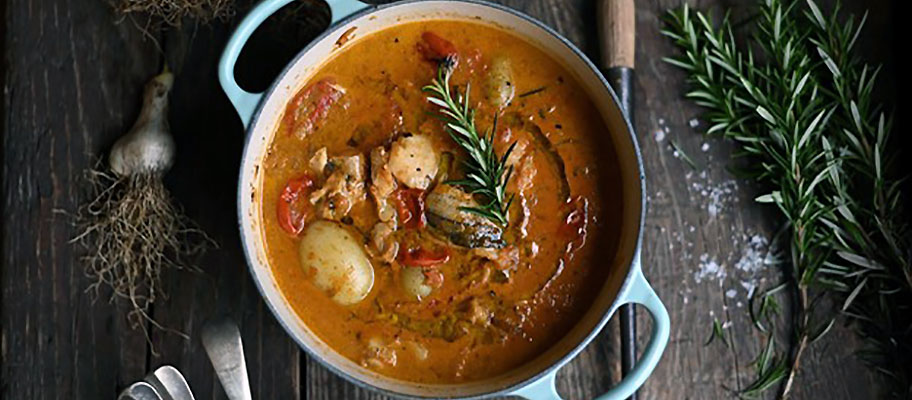 Hake potje © Georgia East
South Africa
Fish stew on the beach

"Potjie (stew) is a very popular southern African dish over the festive season. South Africans love it. We enjoy it as part of a full-day family gathering on the beach with kids charring marshmallows over the fire and the potjie slowly cooking for five or more hours on the open coals.

"A bubbling hake and potato potjie cooked over the coals or on the stove is a delicious way to prepare seafood for a Christmas crowd. Speedier than a traditional meat-based potjie, hake lends its tender tastiness to this swiftly simmered stew of tomato, onion, cream, stock and potato. Just don't forget the crusty bread for mopping up all that sauce and a Zinfandel fizz from Stellenbosch!"
Georgia East, food writer, South Africa
Stew recipe:
Why not make a hake potjie for yourself. This new recipe was developed to mark the recent MSC certification of Namibian hake.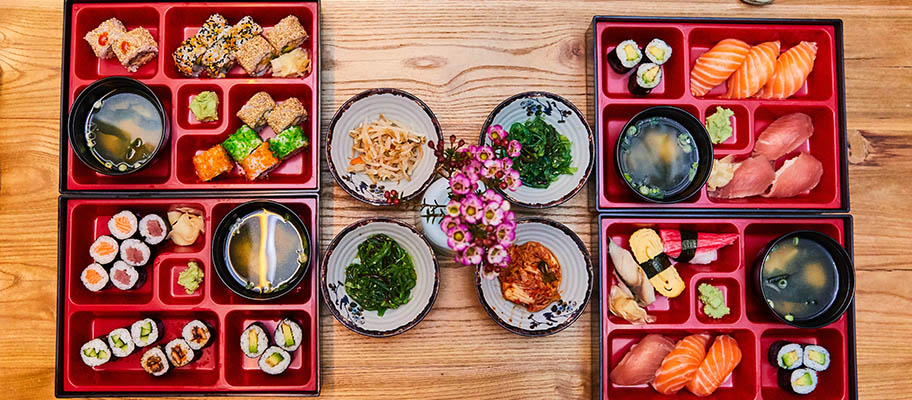 Big in Japan: New Year bento boxes bring good luck - unsplash.com/@kofookoo
USA and Japan
Special seafood boxes

In keeping with the diversity of celebrations in the US, a common New Year tradition celebrated by Japanese Americans is osechi-ryori. These are traditional foods enjoyed on New Year's Day. Originally, osechi consisted only of boiled vegetables but has expanded to include a wide variety of food, including seafood and sea vegetables. Served in boxes called jubako (similar to bento boxes), this colourful meal can include herring roe, seaweed, simmered shrimp, yellowtail teriyaki, fish cakes, and much more. Growing up, Senior Fisheries Data Officer Miki Takada's favourite osechi dish was kobumaki (salmon wrapped in kombu).

Yuko Suzuki, MSC Comms manager in Japan, adds: "Kobumaki sounds like 'yorokobu', which means rejoice, so it is eaten to pray for long life and good luck. All of the Ingredients in osechi have meanings of either good luck, health or prosperity. Kazunoko (herring roe), for example, is eaten to pray for the prosperity of descendants as it contains a lot of roe (tiny fish eggs); because ebi (prawn) is bent back with long whiskers, it is compared to an old man and people eat them to pray for longevity.

"Besides osechi, we eat ozoni (a light miso or kombu dashi based broth with mochi rice cakes) for New Year. In northern Japan (Tohoku and Hokkaido), where salmon is fished, people eat ozoni with salmon and salmon eggs. Because mochi have a stretchy texture, people eat them to pray for longevity."
Emily Tripp, Content Marketing Manager, USA
Tuna recipe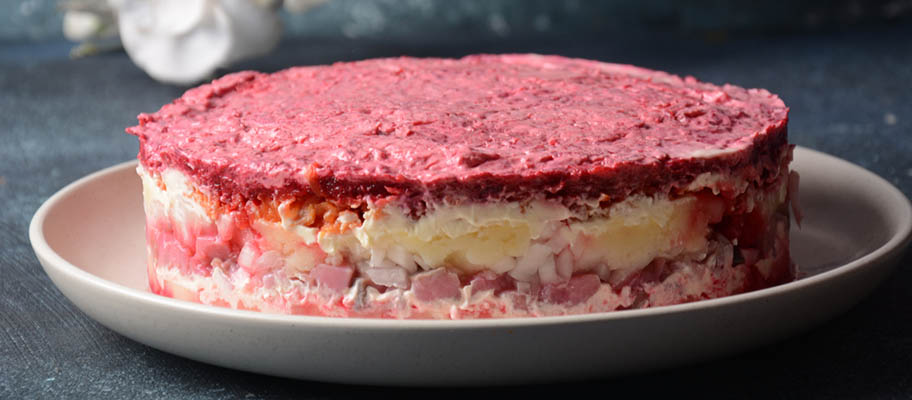 "Herring under a fur coat" © istock.com/Nataly Hanin
Russia
Herring under a fur coat
"One of the most popular traditional salads that Russians prepare for Christmas and New Year is called 'herring under a fur coat'. As a child, this name was so funny to me. In winter, there is a lot of snow in Russia, it can be minus 39C (-38F) and, yes, even a herring wears a fur coat!

"I remember my grandmother preparing this salad for Christmas and it was a real table decoration – perhaps because of its festive burgundy colour from the beetroot in mayonnaise. And, of course, its delicate taste! My mother also prepared this dish for the New Year. The salad can be topped with chopped boiled egg yolks or decorated with sculpted beetroot or carrot roses. At the table it can be cut like a cake or jellied meat, into roughly equal pieces, or just served in big spoonfuls.

"Now in my family, herring under a fur coat is one of the essentials of the winter holiday bringing a sense of celebration and real joy."

Anisia Shepeleva, MSC Programme Manager Russia
Herring recipe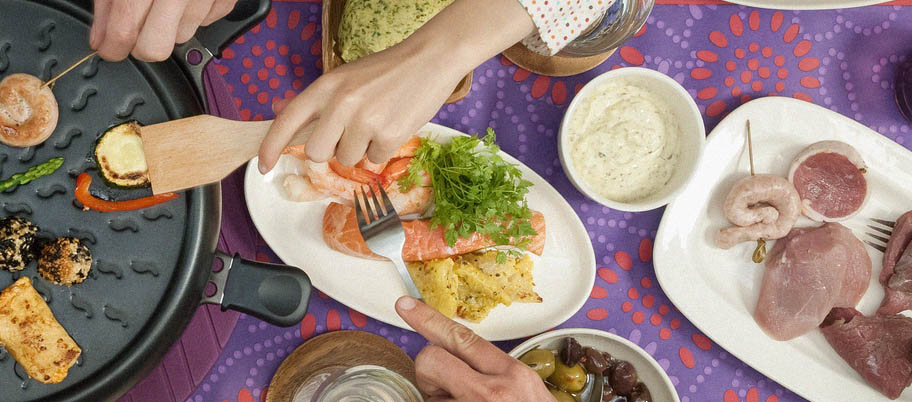 Raclette with seafood and meat © istock.com/pidjoe
Netherlands
Going gourmet with a DIY seafood raclette

"Every year, millions of Dutch people take out their portable raclette grill set and go 'gourmetten' at this time of year. It's a typical Dutch phenomenon that's especially popular around the Christmas and New Year holidays. The whole family gathers around a large table and we put the raclette in the centre.

"The trend might have originated in Asia but given its popularity here, supermarkets and fishmongers now cater to the needs of seafood lovers with convenient ready-to-cook fish packages. It works well in these times of social distancing, because everyone has a tiny pan and prepares their own dish on the raclette. It's fun and some people can get quite competitive, but it leaves everyone with a healthy glow."
Pieter Vader, MSC Marketing Manager Benelux
Grilled fish recipes
Discover the best sustainable fish for the grill with top tips and recipes.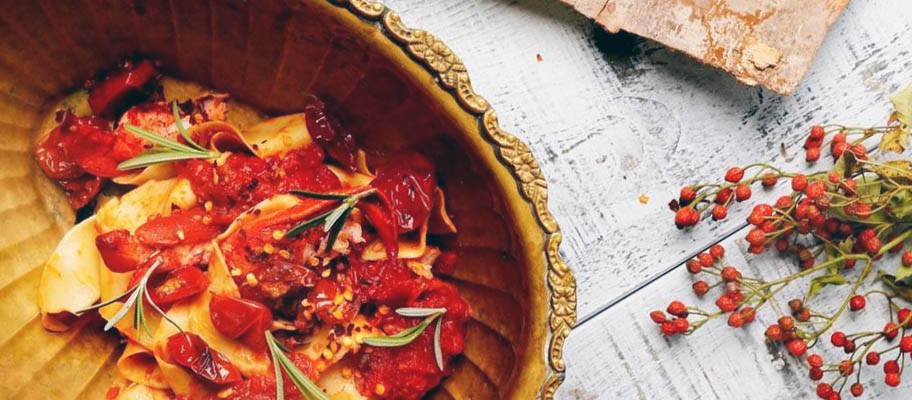 Lobster diavola © Charlotte Langley
Canada
Move over turkey, it's lobster time

"I have always loved the deep exhale of a holiday and although this year won't be completely the same, it'll still be indoors and cosy. Christmas Eve is the best because it's the perfect time to prepare all the snacks and favourite things to eat ready for the morning. I often prep sauces and dips a few days in advance, so all I have to do on Christmas and Boxing Days is reheat and serve!

"Lobster has always been an East Coast holiday tradition for me and it still carries a bit of that luxury feeling. This Lobster Diavola recipe may be decadent but it's also price friendly as it requires just a handful of ingredients, including one can of Scout's Wild Certified Butter Poached Lobster, some tinned tomatoes, and the pasta of your choice. I've used fresh pappardelle but feel free to use whatever you have to hand – spaghetti is ideal. It's quick to assemble, delicious and an absolute fuss-free way to share wild Atlantic lobster with your loved ones."

Charlotte Langley, MSC Ambassador and Chef, Canada
Lobster recipe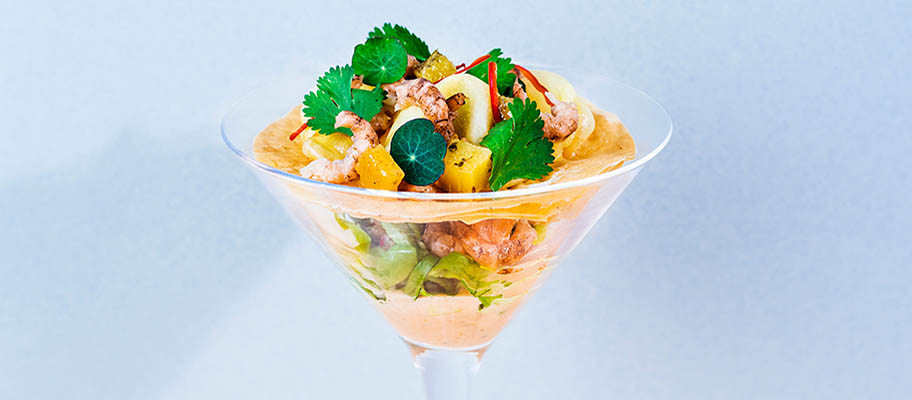 Shrimp cocktail al pastor
Belgium
Shrimp, party piece salmon and tomatoes with 'hats'

"In Belgium, we usually serve turkey or game as a main course, but from time to time we choose fish. A dish that is very festive and often made in my family is salmon en croûte. We wrap a large piece of salmon fillet and some spinach with puff pastry and bake it in the oven until it is nicely pink. The children love to decorate the pastry with herbs and festive pastry shapes. It creates the sort of cozy buzz that we have missed a bit during lockdown."
Anouk Caris, MSC Marketing and Event Officer Belgium
Shrimp recipe
Tomates aux crevettes is a popular appetiser in Belgium at Christmas. It's basically a fresh tomato stuffed with shrimps and mayo crowned with a decorative tomato top. For a special occasion, try this colourful version of a shrimp starter served with pineapple and chipotle sauce in a cocktail glass.
Nick Wyke is a journalist and food writer who is passionate about local, seasonal and sustainable produce.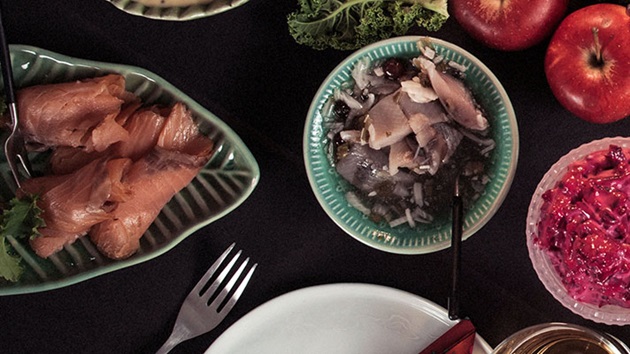 The first part of our festive foodie guide with sustainable Christmas fish dishes.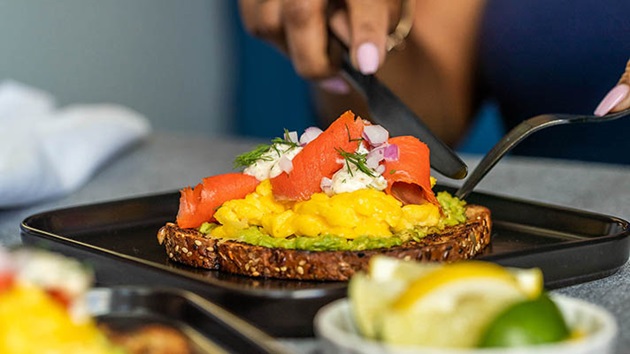 Our in-depth guides on the best ways to cook popular species like tuna, salmon and hake.