Want to know the biggest seafood trends for the year ahead? From Atlantic salmon hot dogs and sustainable gastronomy, to dog treats and artisan canned fish, our crew of MSC Ambassadors and sustainable seafood experts reveal what will be making waves.
Sticking with staples
Lockdown trends came and went, but our rediscovery of frozen and canned fish has proved to be more than just a blip. Data shows that people are continuing home cooking habits and sticking with tinned tuna and the likes of fish fingers (fish sticks) that saw them through the darkest days of the pandemic. Home cooks mastered the tuna melt and the chunky fish-finger sandwich became a "too tired to cook" family staple.
London-based chef and restaurateur Tom Aikens adds: "The growing range of higher-end brands of canned and jarred seafood products offers more variety and great quality. They are not only healthy but convenient and quick to prepare while juggling family and work life at home."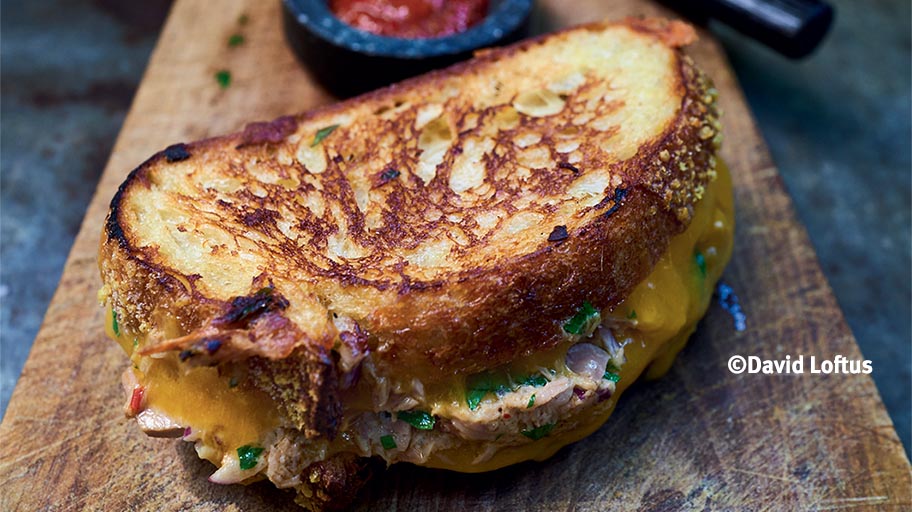 Bart van Olphen's tuna melt
Seafood al-fresco
Another home-front trend set to outlive lockdown took place outside the kitchen – in the garden/backyard. As the global pandemic drove life outside, sales of patio heaters and barbecue grills spiked and more people than ever 'threw' seafood onto the coals.
Seeking alternatives to bangers and burgers, chief tong wielders grilled prawns, squid and octopus al-fresco while some even experimented with more robust fish on the barbecue such as swordfish, sardines and tuna steaks.
"It's nice to have a lighter option and I'm loving experimenting with fish on the barbecue," says Rukmini Iyer, bestselling author of the Roasting Tin cookbooks. "Fish wrapped in foil with herbs and oil and whacked on the grill is so easy and delivers that moreish smokey flavour."
As domestic chefs build up confidence cooking seafood, maybe 2022 is the year when larger cuts of fish such as loins and steaks steal the show at dinner parties and barbecues. "It's not such a big leap from fillets to roasting sides of salmon loaded with lemon slices and brought to the table whole," says Rukmini.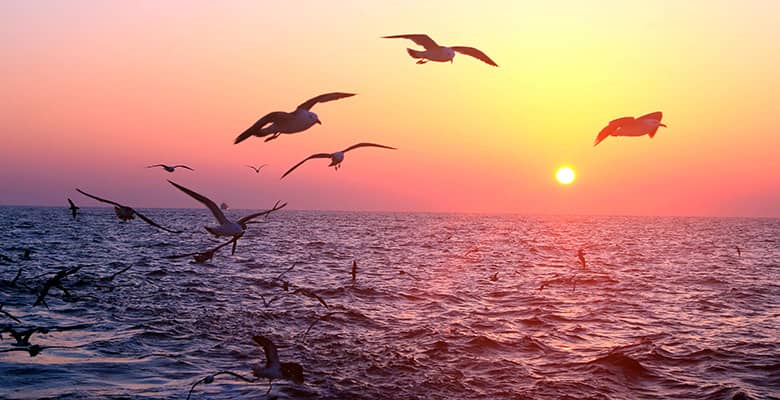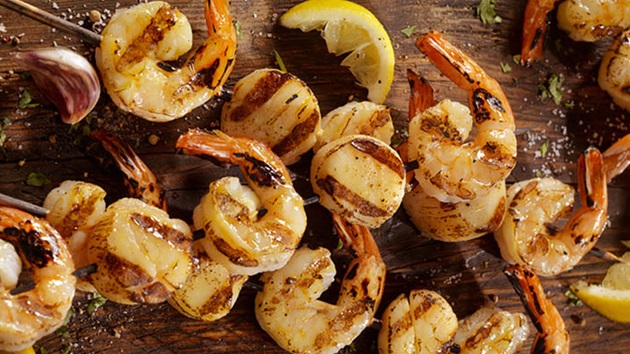 Cooking shellfish over hot coals adds a whole new dimension to seafood.
Fish flavoured pet food
Pets, too, were wolfing down a record number of food products containing MSC certified sustainable seafood. Volumes of MSC certified pet foods sold globally are forecast to rise by 64% for the year ending March 2022 . Salmon is the bestselling species, followed by cod, tuna, sardines and saithe.
"Pet owners increasingly understand that caring for their furry friends also means looking after the wider environment," says George Clark, the MSC's programme director for the UK and Ireland.
"We also know that seafood often has a significantly lower carbon footprint than meat, so buying sustainable seafood products is one of the most positive choices that pet owners can make to help reverse overfishing."
In its first year as a category at the MSC UK annual awards, Pet Food Brand of the Year was won by Woofs, who make 'natural fish-based dog treats' such as Cod Granola, Redfish Cookies and Dried Sprats.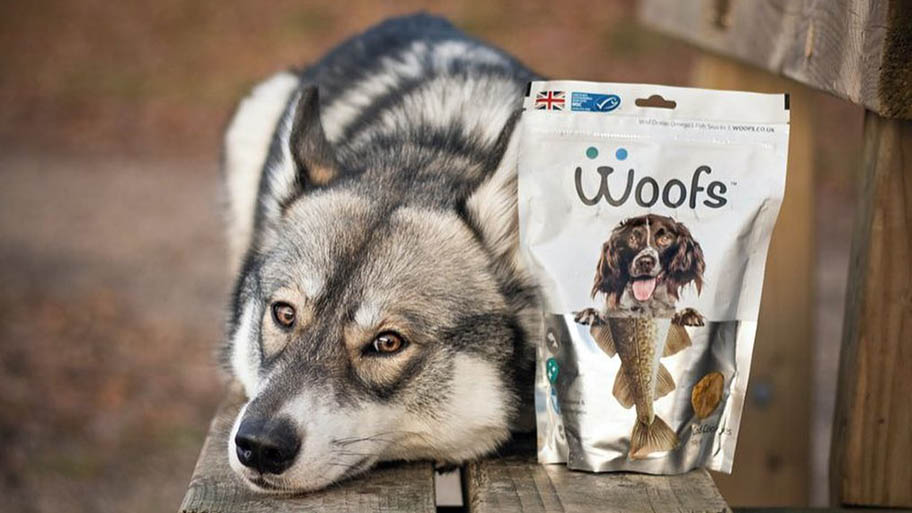 Sustainable gastronomy
"Nowadays, many of my peers running famous and influential restaurants all over the world are becoming increasingly serious about sustainability," says Fabrizio Ferrari, chef and MSC Ambassador for Korea and Italy.
"Even the Michelin Guide has created a new award called the 'green star' to give to restaurants which excel at sourcing their products sustainably. This is proof that global gastronomy is realising that it needs to act quickly if we want to continue enjoying safe, varied and delicious food products for generations to come.
"In my opinion, this trend will run from high-end gastronomy to all parts of the food industry and will influence everyone's eating habits in the next few years. Seafood stocks have a big role to play in this scenario, because, if managed responsibly, they can really act as a future leading source of sustainable food."
Minimising seafood waste and maximising nutrition
A continuing big trend in 2022 will be maximum utilisation of seafood, from nose to tail. "The impact from fully utilising our seafood resources, whether it be bivalve or blackcod, can transform our food systems and the way we look at fish," says marine conservationist, fish harvester and Canadian MSC Ambassador Tiare Boyes.
"As our blue planet becomes more unpredictable with the effects of climate change, instead of only focusing on increasing harvests to feed the global population, we should utilise every little bit of fish so that we can fulfill the UN's Sustainable Development Goals.
"That means learning new recipes, getting creative with the cuts we buy, and trying new techniques. You might even consider following the lead of President Guðni Thorlacius Jóhannesson of Iceland who is famous for wearing fish skin ties, or invest in a striking designer bag crafted from salmon, wolffish and perch skins,by female Icelandic artists.
"To get you started, here is a delicious recipe for wild Pacific halibut collars from the fishery where me and my family work."
Seafood snacks and biodiverse bites
Sooner or later the growing markets of seafood and snacking were bound to meet. That seems to be happening now. In North America, where popcorn shrimp has long been a popular seafood snack, chefs are serving charred skate fin as a type of seafood jerky and a range of salmon hot dogs have hit the supermarket shelves.
"2022's biggest seafood trend, besides tinned fish and seaweed continuing to soar, is seafood snacking," says Charlotte Langley, chef and a Canadian MSC Ambassador.
"I see seafood leaving the centre of the grocery store or the fish counter and heading more into the snackable line-up. Think protein-rich, healthy, and nutritious snacks in quick grab-and-go options as we get back to busy lifestyles.
"This idea of smaller portions also translates to making use of lesser loved species and choosing options that diversify our supply chain – putting less pressure on the most-consumed seafoods and a new interest in biodiverse bites served in more thoughtful portion sizes for our daily diets."
Taking popular pouch foods to the next level are Raincoast Trading's wild tuna salads with healthy grains and vegetables which require no draining and are dressed ready to go. Similarly, Oceans Light Tuna Snackits offer a blend of sustainable skipjack tuna and mayonnaise-style dressing, paired with multigrain rice crackers for a simple, savoury snack.
Langley's version of a creamy chickpea and wild smoked salmon spread is packed with protein. "It's great for everything from post-training to taking on a camping trip in the backcountry – just spread on a cracker for a quick snack."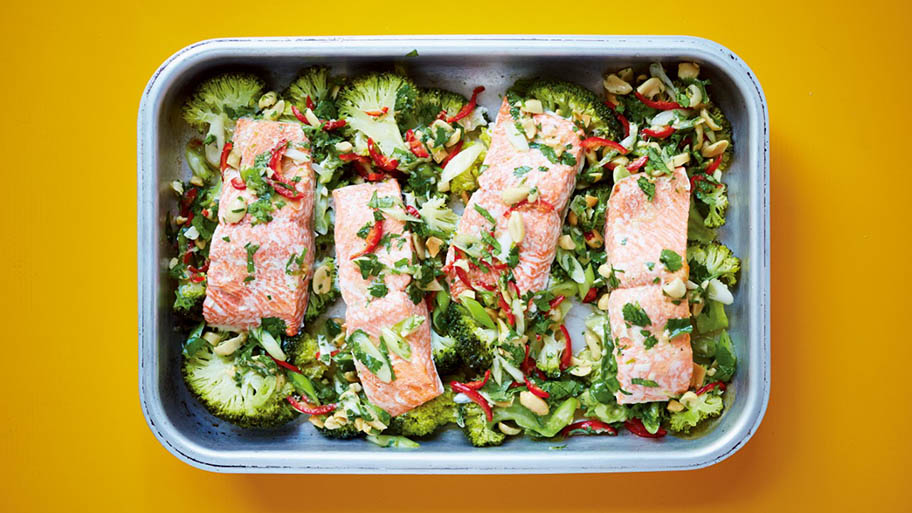 Salmon and broccoli roasting tin © Rukmini Iyer
One-dish fish meals
Busy young parents and Millennials are always looking for quick and healthy ways to cook homemade dishes.
"One tin or one pot recipes are having a real moment," says chef and best-selling author Rukmini Iyer, the go-to cook for busy people.
Fish fits perfectly into Rukmini's Roasting Tin mantra of 'Maximum flavour, minimum fuss' cooking.
"One tin is ideally suited to cooking fish in the oven as it's a great way to get creative with flavours and textures and you don't have to worry so much about overcooking it."
"You don't need to do a lot with good quality fish. I like to add a smear of mustard to salmon along with chopped pine nuts on top of sliced shallots and puy lentils.
"I love the huge variety of fish. Like free-range, organic meat, sustainable seafood is an option that's both good for the environment and good for me. If fish is not being caught in the right way then I steer clear – your dinner plate shouldn't be the cause of suffering for someone or something else."
When buying seafood, remember to look for the MSC label to be sure of the sustainability of your choice.
Making a simple switch to sustainable seafood is just one way you can help to safeguard our oceans and ensure there's enough fish for future generations.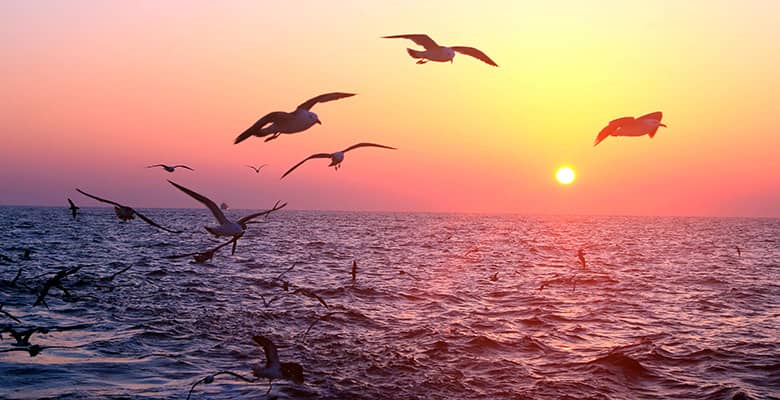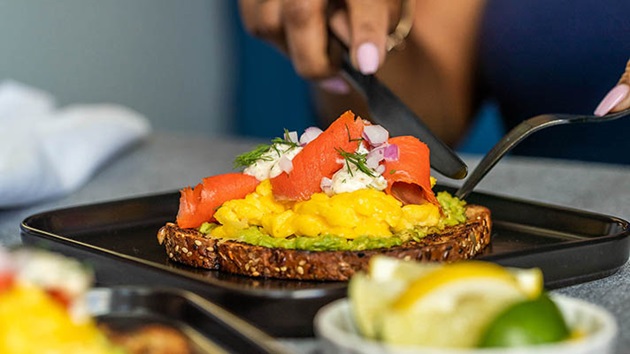 Our in-depth guides on the best ways to cook popular species like tuna, salmon and more.