While companies and organizations around the world have different definitions of sustainable fishing, the MSC definition is widely accepted across borders, among fishery experts, scientists, researchers, governmental bodies, and environmental NGOs.
A growing number of consumers are searching for sustainable, ocean-friendly options to help feed their families. A great and simple way to identify sustainably-sourced products is to look for the MSC blue fish label. Any product that has the label has been sourced from an MSC certified sustainable fishery.
For any product to be considered MSC certified sustainable, the seafood must be fished:

From sustainable fish stocks. There are enough fish left in the sea to reproduce indefinitely.
With minimal environmental impact. Fishing operations must maintain the structure, productivity, function, and diversity of the marine ecosystem.
By a fishery with effective management in place. Fisheries must comply with relevant laws and have a management system that allows it to respond quickly to changes in the status quo.
So when you're shopping and you see the MSC blue fish label, you know that the item is certified sustainable and meets all the criteria of the MSC definition of sustainable fishing.
The three principles of the MSC Fisheries Standard
The three principles of the MSC Fisheries Standard
Sustainable seafood history

The sustainable seafood movement began in the 1990s with a growing consciousness around the importance of protecting a source of wild food, good jobs, and healthy oceans.

The 1992 collapse of Canada's Grand Banks cod fishery was a resounding wake-up call and one of the catalysts for the creation of the MSC. Almost overnight, more than 35,000 fishermen and plant workers from over 400 coastal communities lost their jobs when the cod fishery was closed indefinitely.

This highlighted the need for a global collaboration to find a solution to overfishing and prompted the World Wildlife Fund (WWF) and Unilever – a transnational consumer goods company and the biggest consumer of cod at the time of the collapse – to initiate a project that would result in a scientifically-driven standard to define sustainable fishing, and ultimately establish the MSC.

Founded in 1997, the MSC created the first and still most recognized certification for wild, sustainable seafood. Now, 20 years later, we have seen firsthand the power of positive change. More than 10 million tons of seafood worldwide comes from MSC certified sustainable fisheries.

We are committed to continuing this mission and ensuring that anyone and everyone who loves or relies on seafood and wants to continue enjoying this wild and delicious source of healthy food can do so for years to come.
Sustainability is about the future

The sustainability of a fishery is an ongoing process. After they are MSC certified, fisheries are regularly reassessed and many are required to make further improvements. Scientific knowledge also improves all the time and fisheries are encouraged to develop new ways of conserving marine resources for future generations.

Find out more about the MSC Fisheries Standard on our website.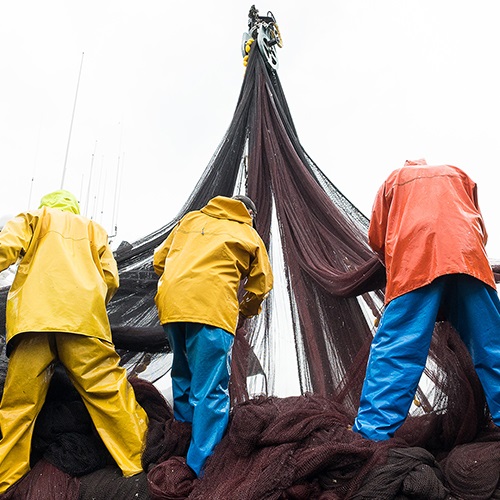 Our approach means everyone can play a part in that future while enjoying seafood, not avoiding it.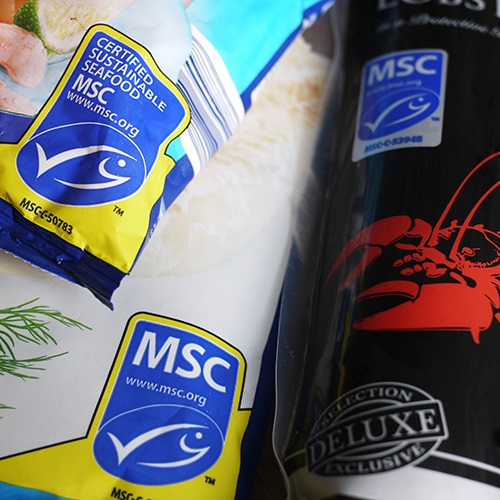 The blue fish label is only applied to wild fish or seafood from fisheries certified to the MSC standard, a scientific measure of sustainable fishing.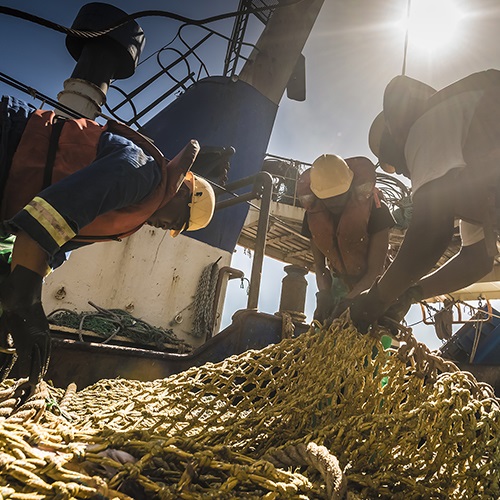 As well as fishing healthy populations, fisheries must show they are managing their impacts on habitats and other marine species.